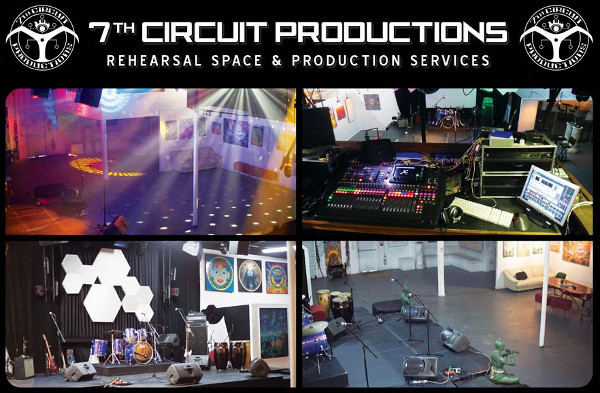 7th Circuit Productions, Inc. is a full service production company designed to help you achieve your creative and technical vision. 7th Circuit Productions offers a diverse assortment of specialized equipment, production experience and practical knowledge to help you with your social or corporate event. Our team is ready to assist in the development and execution of your plans.
Our on-site warehouse is stocked with a wide range of audio, video, lighting and multi-media components as well as decorations, hardset, DJ gear and musical instruments. Orders can be customized to meet your specific needs. Our rental rates are cost effective and our trained staff can work with you every step of the way.
7th Circuit Productions understands the challenges of event management and the logistical planning that is required for a successful presentation or social gathering. We work with your specific needs and individual budgets to provide quality services at cost effective rates. As an enhancement that beats our competition, we can go beyond the equipment services and provide entertainment to heighten your production value.
Our resources also include a broad database of artists, musicians, djs, and performers, as well as technicians and production managers. We produce the ongoing events Moksha Art Fair during "Art Basel Miami Beach", Moksha Roots*Live & The Pyramid Sessions, Every Third Friday of the Month, Afro Roots Festival, EarthDance Miami, Big Night in Little Haiti. 7th Circuit is the brainchild of Ray Orraca & Tony Martinez. Miami-based entertainment visionaries and technical gurus with an eye to animating all your social and corporate events.
7th Circuit Productions includes a 1,500 sq. ft. customizable room with 2 Bathrooms, 1 is handicap accessible. Much of the interior of the facility is modular and able to be shifted to meet the specific needs of your productions. Specialized production equipment available; audio, lighting, gallery walls, pipe & drape, trussing, Ready Stage (5) 6ft. x 8ft. and much more! Large bay door for loading.